Developing Parkhorse started in May, but it's not the first game I've tried to create using a 3D engine. This morning I fired up one of my old computers and found a bunch of mockups and videos of Diggity Doug (yes there was even a domain name).
Diggity Doug was going to be a 4 player party game, with simple gameplay mechanics to play with kids 4 years old +. The aim of the game was to dig up bones in the garden.
Looking at what was produced you can see lots of elements that are coming through into Parkhorse. For example; the camera angle, the UI style for the timers, and lots of grass.
Mock-ups of how the game may have looked
The game was never released, but the following image shows how I wanted the game to look. Simple UI for the multi-players, with simple cute looking dogs.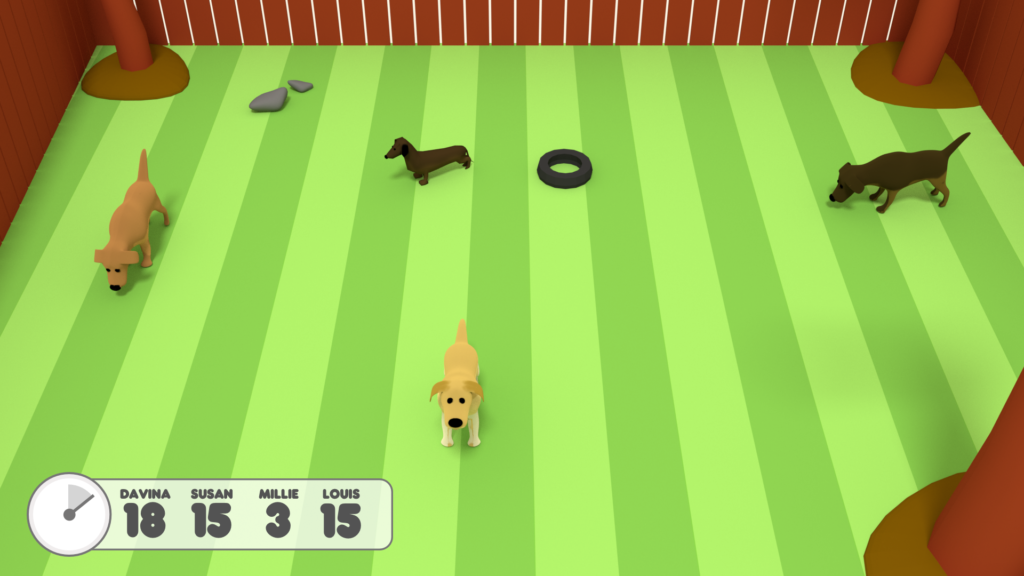 I've still got a soft spot for this game and may return to re-create in Unreal.
Side note: this isn't the first version of this game. There was also the original Flash game from 2002 called Dog Game, and also a nearly released version of Diggity Doug for mobile.